Most Recent Articles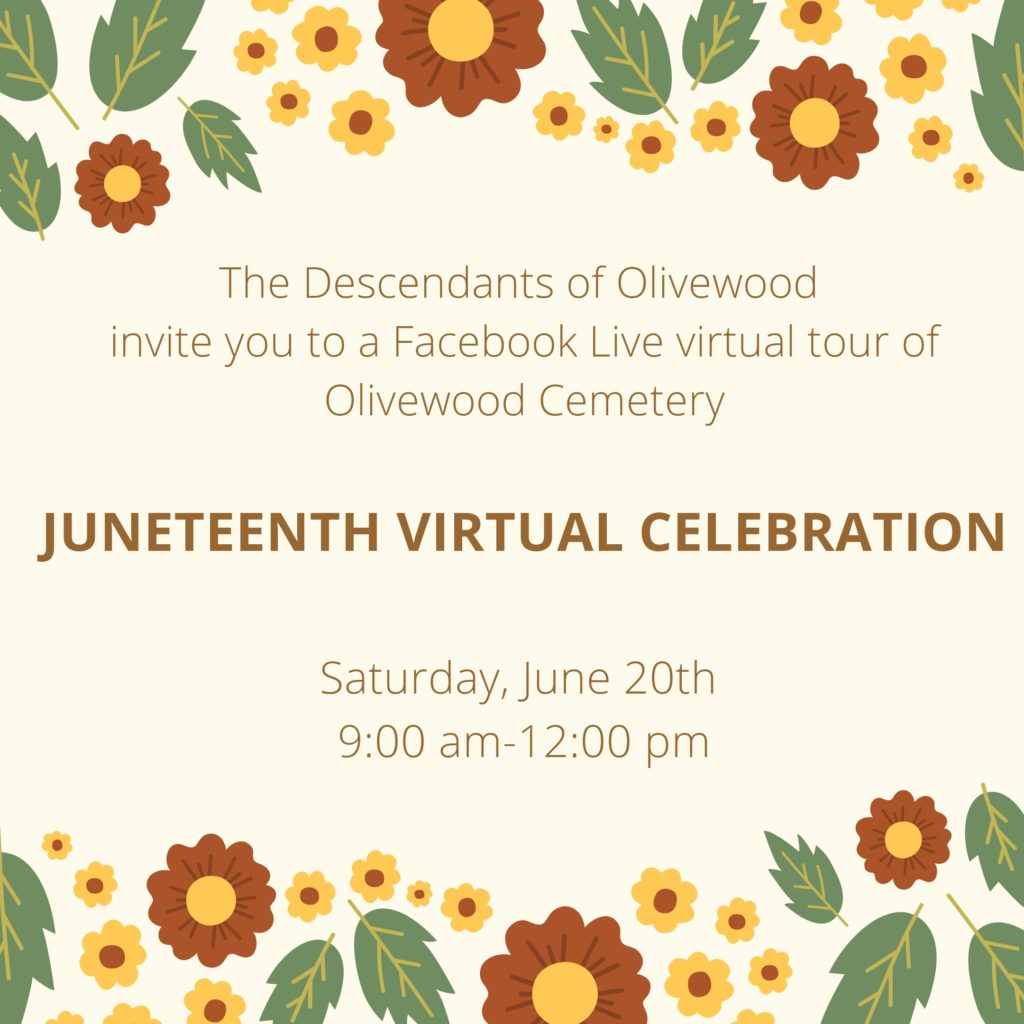 In celebration of Juneteenth, the Descendants of Olivewood invite you to a Facebook Live tour of Olivewood Cemetery. Join us on Saturday, June 20, 2020 from 9:00am – 12:00pm. The cemetery is currently still closed to the public, but we hope you will join us for this virtual event!
Read More
Even though the cemetery is still closed, caretakers wish to honor the memory of those who served in the armed forces and are laid to rest in Olivewood. A photo gallery is available for viewing here.
Read More